Hello,
I am using the windowslive social connection on my application but the user profile returned use a deprecated url for the profile 'picture' info.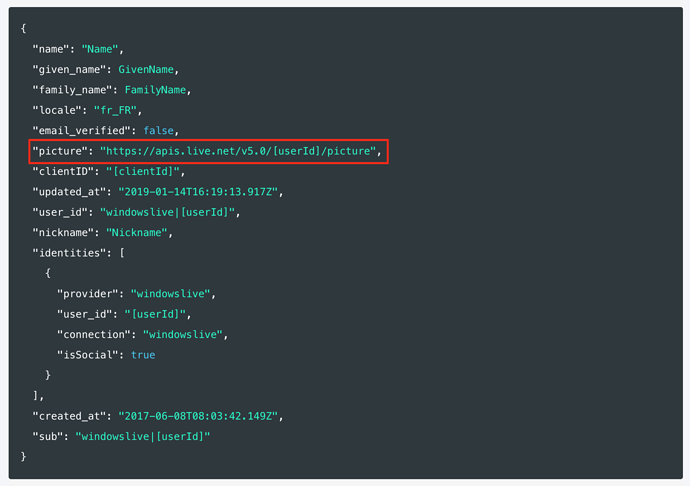 It is resulting to a '410' error from the microsoft live endpoint.
Do you know how to update this endpoint ?
Is it possible to fallback to the Auth0 default picture when the provider's one is not available ?